Welcome to Pause Magazine's Lego '97 Page
---
NOTICE: These pages are in NO WAY affiliated with or sponsored by the LEGO Group. All trademarks and tradenames are the property of their respective owners. Unless otherwise noted, all photos displayed herein are the property of the LEGO Group, and you should not assume any rights to them whatsoever, including downloading of the images. These pages are for display and reference only. Please visit the official LEGO web site!
---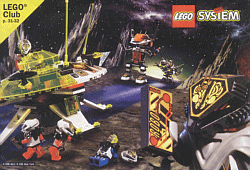 Click the Image Above or Here to See Larger...
Last Updated: 6/17/97
It seems as though 1997 marks the first year that LEGO has gone to a two-year product cycle. Many sets from '95 have been cut from the lineup. There are no Paradisa or Trains sets shown at all (although our European friends do get some new Paradisa sets).
New Elements for 1997
Town: Trans-Blue 1 X 2 roof bricks; attachment rig (similar to the Exploriens radar rig, but square and bigger)
Outback: Train roof elements in gray, used as bridge ramps; hook

Divers: Half-sphere dome window; white shark; swordfish (sawfish); harpoon gun; manta ray, seafire (like the trans-orange fire element, but trans-green); seaweed plant; inverted arches; trans-blue goggles; angled walls with porthole cutouts

Fright Knights: Crystal ball; black dragon, witch & witch hat (Majisto's hat, in black); new cape; red magic wand; bat pole-topper; bat shield

Time Twisters: Menacing MiniFigs! Bobbing skeleton heads! Chaos everywhere!

U.F.O.: 1/4-round saucer sections, decorated and trans-anti-freeze (8-stud radius?); alien helmets; Explorien radar elements in black; new wing elements; trans-anti-freeze box doors

RoboForce: Walking mechs!

Wild West: Teepee "skin"; headdress; feathers; new hairpiece; snake; hollow tree stump


New sets for Town number one generic Town set, eight for what we're calling "Town Jr.", five for the new Outback sub-theme and nine for the new Divers sub-theme...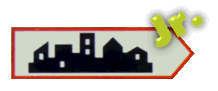 These new Town Jr. sets feature more simple building for younger LEGOmaniacs who are just starting to build according to instructions.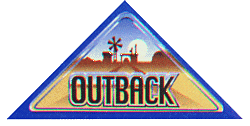 This new Town sub-theme seems to include activities such as hunting, fishing, flying, off-roading and more...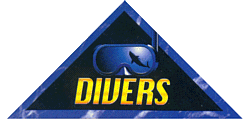 The Divers sub-theme includes new marine life, new plants, and a new canopy plus some really big (non-floating) boats...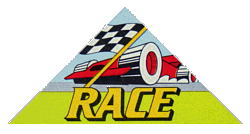 The Race sub-theme gets only a Polybag for '97...
| | | | | |
| --- | --- | --- | --- | --- |
| Set Number & Name | Image Size | Year | Piece Count / Price | Mini-Fig Count |
| 6406 - Go Cart | 60k | 97 | 22 / $2.49 | 1 |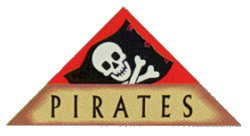 While they only get three new sets and a new mini-fig collection, Pirates look great for '97. Two new sets make use of the log walls from the Wild West theme. There's a new small Pirate ship and a nice, big base...looks like there might be a Pirate King or Queen.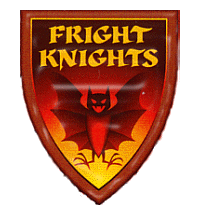 New for '97 in the Castle line-up is the Fright Knights sub-theme, featuring witches, both black and green dragons, bat-wing helmets & bat staff tops, crystal balls and more! Look at those neat pieces which curve upwards...combined with arch pieces, you can now make big circle openings or windows... Here's a picture of the helmet & crest. Also, if you want to see more of a close-up of the witch, click here.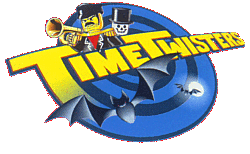 Tim and Dr. Cyber have met their match...or have they? A new sub-theme for Town features more wacky vehicles and a few villains...not to mention skeleton heads bobbing up and down!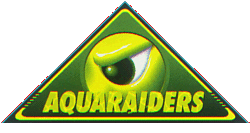 Wow! A third sub-theme for AquaZone!! AquaRaiders is sort of AquaZone meets Blacktron, with cool black & trans yellow / trans antifreeze color schemes and some menacing-looking sets. The AquaRaiders seem to enjoy bulldozing their way through the oceans...
Space gets two new sub-themes for '97. First is U.F.O., which is probably the most radical sub-theme Space has ever had. Big, 1/4-saucer sections (in different sizes!) allow you to build real flying saucers! The helmets for the U.F.O. figs are decorated with a hideous creature's head. Here's a picture of the helmet and logo. There's even a Fiber Optics System ship!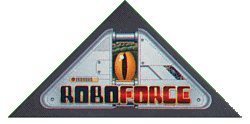 The second Space sub-theme for '97 features mechs...two are sort of "humanoid" while the other two are more animalesque...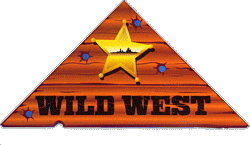 The Wild West theme now includes Native Americans! And even better is that they prominantly feature female mini-figs! Here's a better view of her. Notice the headdresses, snakes, hollow tree stump, pinto horse and painted legs...

Watch System
Thanks to Peter Gustafsson for submitting this ad for the new LEGO Watch System (146k). Let's hope they sell these in the U.S.!
---
Discontinued Sets
Based on a comparison of the 1996 and 1997 catalogs, the following sets appear to be discontinued for '97...
6991 - Monorail Transport Base
6959 - Lunar Launch Site
6939 - Saucer Centurion
6949 - Robo Guardian
6889 - Recon Robot
6835 - Saucer Scout
6279 - Skull Island
6254 - Rocky Reef
6263 - Imperial Outpost
6562 - Gas Stop Shop
6639 - Raven Racer
6596 - Wave Master
6340 - Hook and Ladder
6525 - Blaze Commander
6338 - Hurricane Harbor
6665 - River Runners
6350 - Pizza to Go
6404 - Carriage Ride
6414 - Dolphin Point
6339 - Shuttle Launch Pad
6544 - Shuttle Transcon 2
6414 - Launch Evac 1
6336 - Launch Response Unit
6516 - Moon Walker
Really good sets worth looking into buying before they're all gone are 6279, 6562, 6340, 6665, 6350, 6414, 6339, 6544 and 6336.
---
European-Only Sets
The following sets are in Euro catalogs, but not in the U.S. catalogs for '97. Information will be added to this section as it becomes available.


---
Back to Pause Magazine's Lego Page
---
Send mail to us at lego@pause.com.
---
Text and background graphics © 1997 Zucaro Internet Publishing. Pause Magazine and the Pause logo are trademarks of Zucaro Internet Publishing. All rights reserved.