Pause Magazine's Lego Set Reference Guide - Town
---
NOTICE: These pages are in NO WAY affiliated with or sponsored by the LEGO Group. All trademarks and tradenames are the property of their respective owners. Unless otherwise noted, all photos displayed herein are the property of the LEGO Group, and you should not assume any rights to them whatsoever, including downloading of the images. These pages are for display and reference only.
---

The first of the Legoland Town sets made their debut in 1977. These were the first sets to include the current mini-figures. Before that, Lego used figures which were about the same size, but weren't articulated. The feet were one piece and didn't move. The torso was one piece with slightly protruding, unmoveable nubs representing arms. The heads were similar to today's mini-figure heads, but without any printing - they were plain yellow.
This first group of sets are the Generic or Unspecified sets - those which don't fall into a Town sub-theme. Following these are the sets in the Flight, Race, Nautica, RSQ 911, Paradisa, Rescue, Launch Command, Time Cruisers, Town Jr., Outback, Divers, Time Twisters, Extreme Team and ResQ sub-themes.
The Flight sub-theme debuted in 1991 with the 6399 Airport Shuttle. It was the first Town sub-theme to be listed in an in-box catalog.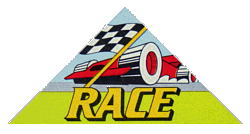 The Race sub-theme started out kind of small, with only three vehicle sets introduced in its first year. As any Lego Town collector will tell you, the Town is now practically overrun with race car drivers...who still have no homes to live in. Maybe next year...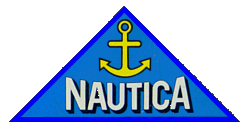 By contrast, Nautica, like Flight, started out with a bang. The Launch & Load Seaport is the biggest Town set ever, with 1022 pieces. It is one of a very few sets with over 1000 pieces: The others are the 8880 Super Car, the 5590 Whirl 'N Wheel Super Truck, the 5591 Mach II Red Bird Rig, the 5571 Giant Truck and the 8480 Space Shuttle.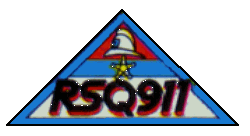 RSQ 911 was fairly short-lived, as Lego later changed the name to, simply, "Rescue." Only five sets made it into the sub-theme before the name was changed, but Trauma Team was one of them. It is one of the most unique sets in the Town lineup, and the police car in 1996's 6625 Speed Trackers is even somewhat reminiscent of the Trauma Team style.
Lego's first official attempt to bring girls into Legoland is regarded by some as a success and others as a failure. Marketing-wise, it doesn't seem to have worked. Set-wise, there have been some pretty nifty things on the Paradisa shoreline, including a baseplate which has never been used anywhere other than 6416 Poolside Paradise.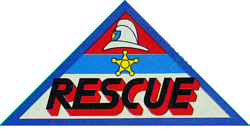 The Rescue sub-theme has included some great sets and designs. The plane in Jet Speed Justice, the helicopters in the Central Precinct HQ and Search N' Rescue and the Hook & Ladder are just a few.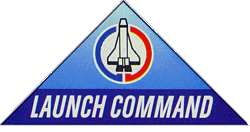 Some people feel that Launch Command shouldn't be part of Town, but these sets are all pretty nice. Check out the 6339 Shuttle Launching Pad...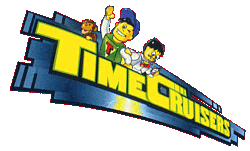 Although they seem like they might be a separate theme, LEGO considers Time Cruisers and Time Twisters to be part of Town. In any case, Time Cruisers featers Tim and Dr. Cyber, who travel throughout the LEGO universe, exploring different timelines. This is one of those sub-themes that most people either love or hate: Their eclectic mix of pieces from different themes is the source of much controversy.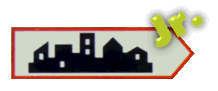 In 1997, LEGO introduced a series of Town sets which took a departure from the standard LEGOland or LEGO System sets. This line of sets, which we have dubbed Town Jr., each include models which are more simple than other mini-fig scale sets. The sets which feature multiple models or elements have each model segregated into a separate bag inside the box. Each bag has its own model picture and includes its own instructions for that model or element.
For example, the 6549 - Roadblock Runners set includes five inner bags, one for each vehicle and one for the trees, fences and signs. The headlights on the vehicles are painted onto a brick, as opposed to being built out of various smaller elements.
Whether or not the simpler "introductory" sets are a good idea aside, LEGO publicized the fact that these sets are intended for younger, less-experienced builders in their catalogs in Europe, but not in the U.S. The lack of explanation has turned off a number of long-time collectors to these sets, along with their reduced piece counts (yet average or high price per piece ratio) and simplified designs.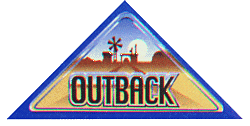 This Town sub-theme includes activities such as hunting, fishing, flying, off-roading and more...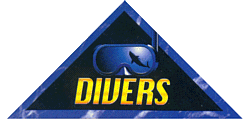 The Divers sub-theme introduced many new features, such as two new sharks, new plants, a half-sphere canopy window and more. The sets sort of tie together Town and Aquazone, and include some nice, big (but non-floating) boats in the style of new plants, and a new canopy plus some really big (non-floating) boats in the style of the Launch & Load Seaport or the Intercoastal Seaport...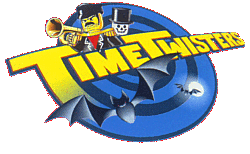 Tim and Dr. Cyber have met their match...or have they? This sub-theme features more wacky vehicles and a few villains...not to mention skeleton heads bobbing up and down!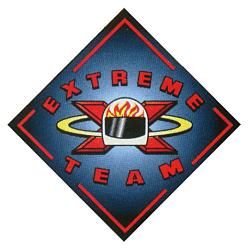 What happens when the LEGO designers want to do a bunch of radical vehicles and settings and can't think of which sub-theme to put them in? They create Extreme Team! These sets are loaded with outrageous vehicles, and there's even a mountain to climb and dangerous river to traverse via a rickety log bridge.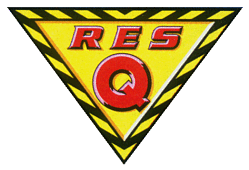 The most radical rescue-oriented sub-theme, these sets seem to take off where the 1896 - Trauma Team set left off. They also seem to be at least partially inspired by the Thunderbirds, just in terms of the types and style of vehicles included in the sets. Thankfully, there is also a base set. Notice the clever use of a space shuttle baseplate as a pier...
---
Back to Pause Magazine's LEGO Pictures Page...
Back to Pause Magazine's LEGO Reference Guide...

---
Text and background graphics © 1997 Zucaro Internet Publishing. Pause Magazine and the Pause logo are trademarks of Zucaro Internet Publishing. All rights reserved.