Pause Magazine's Lego Set Reference Guide - Technic
---
NOTICE: These pages are in NO WAY affiliated with or sponsored by the LEGO Group. All trademarks and tradenames are the property of their respective owners. Unless otherwise noted, all photos displayed herein are the property of the LEGO Group, and you should not assume any rights to them whatsoever, including downloading of the images. These pages are for display and reference only.
---

Lego changed the name of their "advanced building sets" from Expert Builder to Technic for the 1986 catalog year. As with the rest of the Lego product line, the Technic sets have evolved over the years. More of today's sets are on scale with the Technic figures, and others represent very true-to-life vehicles.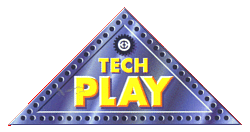 In 1996, LEGO divided the Technic range by labeling some sets Tech Play and others Tech Build. The Tech Play sets are the simpler of the two, with limited functionality but a high level of playability.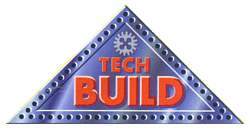 The Tech Build sets are targeted towards 9 to 16 year olds and feature much more complicated and realistic models and mechanical elements.

Too many late nights have been spent by LEGO designers watching reruns of Star Trek: The Next Generation. That is the only way to explain the borgified Picard figure that comes with one of these sets. The Cyber Slam sets are simply weird. Part of the Technic line, they incorporate a bizarre punch arm and target combination so that kids can beat the heck out of eachother. Sort of a do-it-yourself Rockem Sockem Robots thing...
---
Back to Pause Magazine's LEGO Pictures Page...
Back to Pause Magazine's LEGO Reference Guide...

---
Text and background graphics © 1997 Zucaro Internet Publishing. Pause Magazine and the Pause logo are trademarks of Zucaro Internet Publishing. All rights reserved.