Welcome to Pause Magazine's Lego '96 Page
---
NOTICE: These pages are in NO WAY affiliated with or sponsored by the LEGO Group. All trademarks and tradenames are the property of their respective owners. Unless otherwise noted, all photos displayed herein are the property of the LEGO Group, and you should not assume any rights to them whatsoever, including downloading of the images. These pages are for display and reference only.
---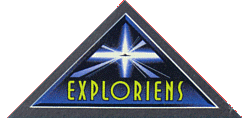 Exploriens is the new Space lineup for 1996. There are six new sets in the sub-theme and there should be an Exploriens Value Pack sometime this year: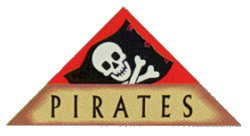 Pirates get some great new sets this year, including a new big ship. Neat! Wasn't there already a set called Shipwreck Island?

The Imperial Guards have been replaced by the Imperial Armada. It makes sense, what with the Imperial Trading Post gone, there's not much left to guard, huh?

Lords and Ladies! It's the event you've all been waiting for…the return of the Forestmen in the new Castle sub-theme, Dark Forest! There are three of these sets and they all look very nice. Notice the Dark Forest emblem at the top of the picture for 6046…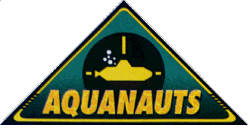 The Aquanauts get only a polybag and a Value Pack this year. The name of the polybag set below is from the U.K.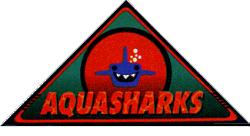 Well, the Aquasharks finally get to even the score with a base and two new ships for '96. The base is built on a re-colored crater plate from the late '70s and early '80s space sets (with some other minor modifications). It's great to see this baseplate back again. And 6190 also includes the first blue BURP. Hmm…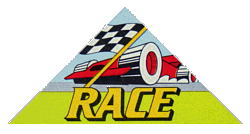 Despite the fact that a lot of people feel there are way too many Race sets already, the new lineup sports some pretty nice, contemporary designs as well as some new pieces, such as the "racing slick" tires. Keep in mind that Baywatch is the most popular show in the world when you look at 6334…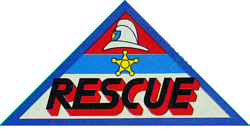 The Central Precinct HQ may be gone, but we get another really cool helicopter in 6545. And just in time, too…Jailbreak Joe strikes back with his tricky escape route out of 6598. Lego's gone funky on us with the lift-up canopy on the police car in 6625.

The generic Town lineup gets three kinda small additions for '96. Perhaps the smugglers…er, uh, transporters from Midnight Transport are hiding out at 6563.
The Flight sub-theme retains none of the old sets (too bad the Century Skyway is gone), but it gets two new airplanes: One very modern and one biplane. The design of 6331 is quite a bit different than any other Lego plane…
Paradisa may be on its last legs, gaining only two new sets this year and keeping only Dolphin Point from last year. While 6404 is shown in the '96 in-box catalogs, 6418 is only shown in the Shop at Home catalog.

It's a good year for boats as three new models are introduced. The sleek, black hull of 4002 is a welcome addition to the collection. All three models have a very contemporary look to them.

There's only one new Train set shown in the U.S. '96 catalog, but it's a big one. This set is a radical departure even from the sleekness of the Metro Liner. As shown in the illustration, the modular passenger compartments are put on to and removed from the train cars by way of a nifty loader vehicle. Would a Metro Station for this train include cryo-sleep chambers? One can only hope… In addition, two other Trains sets are shown in the European catalog, and they may or may not be available here.

Here are a few of the new Technic sets for '96. Not pictured is a sporty little black & yellow go-cart set.
The only new Model Team set to appear in a new catalog (the mini Technic catalog) is a whopper. This is the largest Model Team set - and the largest Lego set ever, with 1,743 pieces!
| | | | | |
| --- | --- | --- | --- | --- |
| Set Number & Name | Image Size | Year | Piece Count | Mini-Fig Count |
| 5571 - Giant Truck | 127k | 96 | 1743 | 0 |
---
Wild West!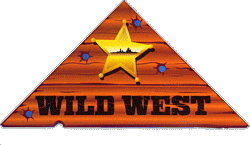 Also coming in '96 is another new theme: The Wild West. Unfortunately, this new lineup isn't pictured in the in-box catalogs (thanks to Huw Millington for these scans!). These sets are scheduled to be released on September 1st, and all seem like they're going to be fairly good-sized:
---
Time Cruisers!
There's also a Town sub-theme called Time Cruisers due out in August. This has got to be the most controversial theme Lego has produced. It is being referred to by some as the "Leftover Pieces" theme, although many people (this writer included) think it is quite cool. Scans of the Time Cruisers sets courtesy of Huw Millington.
---
Consumer Affairs also says that Legomaniacs can look forward to some nice Value Packs for '96 as well. Here's what we know of so far:
---
Back to Pause Magazine's Lego Page
---
Send mail to us at pause@lugnet.com.
---
Text and background graphics © 1996 Zucaro Internet Publishing. Pause Magazine and the Pause logo are trademarks of Zucaro Internet Publishing. All rights reserved.